Your FREE checklists will arrive in your emails any minute!
No email? Check your junk, promotion or spam folder.
Watch this quick video I made for you while you wait...
Excited to meet your baby, but nervous of the unknown?
We've got you covered!
The lead-up to birth can be a time of many emotions... We're here to help you feel prepared, remove the fear and have your best birth possible!
Hi, I'm Edwina
I know you may be feeling overwhelmed with so much contradicting information... blogs, online resources, friends telling you one thing and your mother in law telling you another.
As an expecting parent, you have so many questions and there is so much uncertainty. I have been there and I totally get it!
It was this experience and 15 years working with women in the birth suite that led me to create Birth Beat. I share everything you need to know and answer your questions all in the one place!
I'm here to take you and your partner from feeling fearful and nervous, to feeling confident and excited for birth and meeting your baby.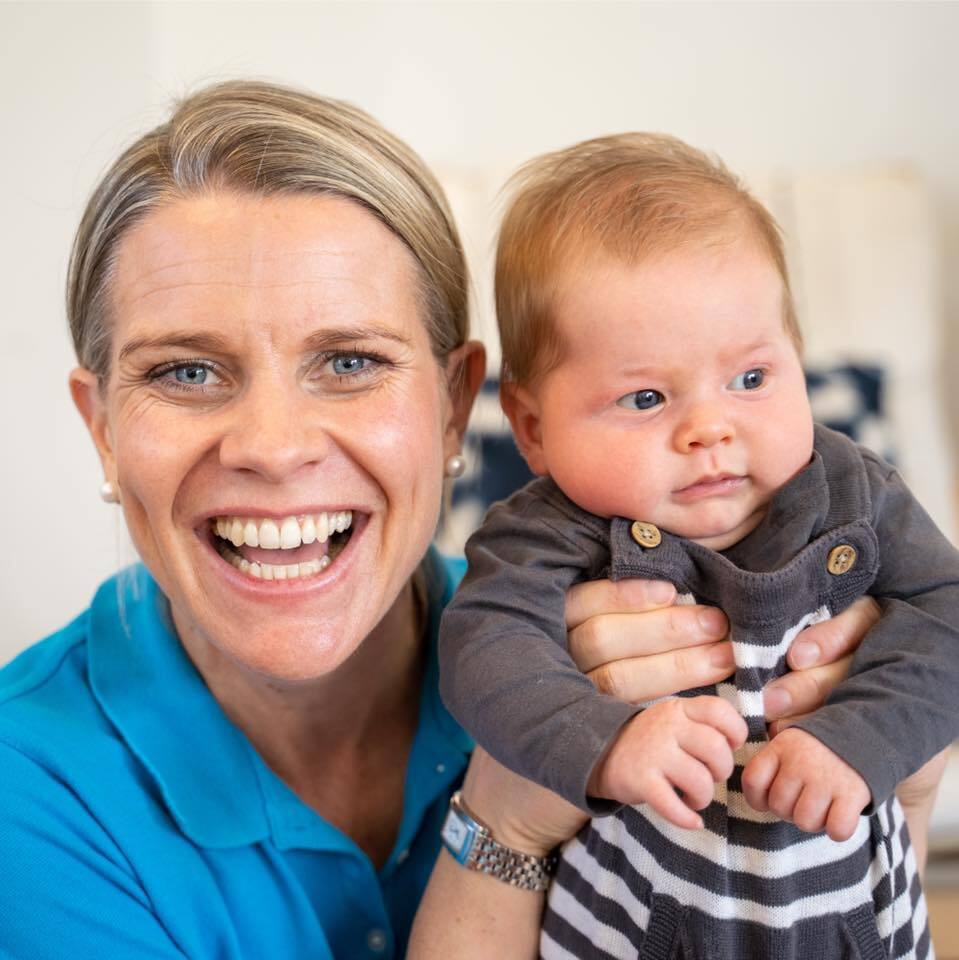 ★★★★★

Birth Beat has revolutionised prenatal classes! Our work makes it difficult for my partner and I to visit a hospital for a weekend face to face session, so having the flexibility to watch the videos/read the material whenever and where ever suits us is invaluable. We can pause and digest the videos and talk about our plans/ideas/concerns whenever we like without disrupting a whole class. Its a very easy to use platform and we're loving learning all we need to know before baby arrives!

Krystal Scott
★★★★★

My husband and I completed the online Birth Beat program and were very impressed with not only the ease of access and ability to pause, rewind and rewatch, but at also how professional and informative it was. We have just had our beautiful little baby a week ago and went into labour and the start parenthood knowing that we had some of the key foundation knowledge, as well as tips and tricks for labour (which were extremely helpful). I would highly recommend this program to everyone!

Sasha Verdouw
★★★★★

Birth beat is a wonderful resource for expecting parents. Edwina is very knowledgeable and offers clear and detailed explanations of every stage of birth. We really found this a useful resource, especially in lockdown where face to face antenatal classes were not available. It's also excellent for busy people because you can fit in a video whenever you have the time and watch modules again if need be. Highly recommend!

Cassandra Clark
★★★★★

The birthbeat course has been incredible. I feel so informed and much more confident about giving birth than I did before I started. I had fear initially and now I feel much more ready to tackle this next step in my pregnancy. Thank you Edwina!

Laura Higgins
Birth Beat has been featured in...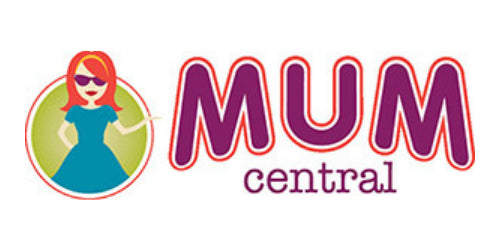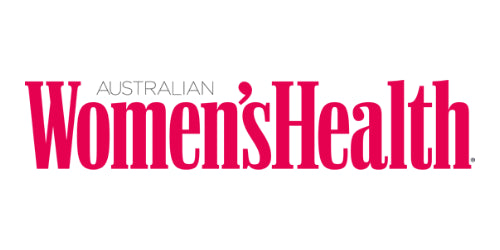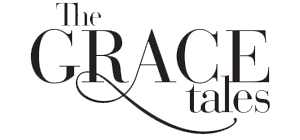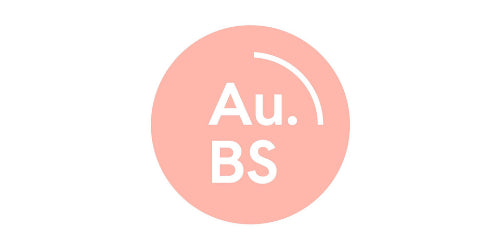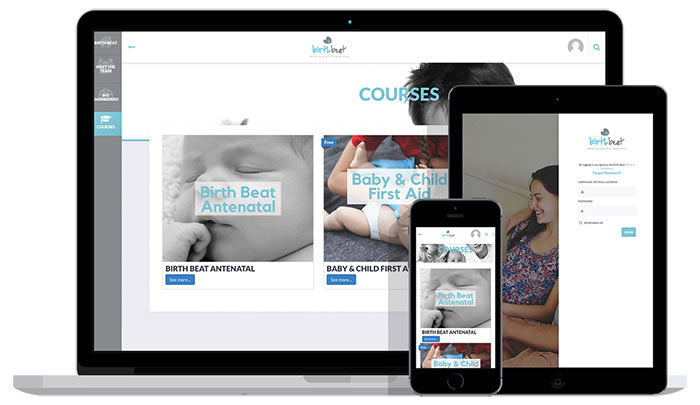 What's included in the course?
How to have a faster, less painful birth.
The stages of labour - what they will look and feel like + what to do.
Natural and medical pain relief options + the pros and cons of each.
The best positions, exercises + massages to make birth more comfortable.
How to push correctly + the breathing and relaxation techniques that help this process.
Everything you need to know to be prepared for all possible outcomes.- Behind-the-scenes of the full C-section process.
Caring for newborns: breastfeeding, sleep, settle, swaddle + bathing.
All of my need-to-know midwife tips and tricks.
MODULE 1: WELCOME + YOUR BONUS EBOOK
Meet me (Edwina!) – your private emergency nurse consultant inside the portal
The importance of baby & child first aid education
A brief introduction to the course
Why it's important to stay calm in an emergency
Your bonus – Birth Beat First Aid E-book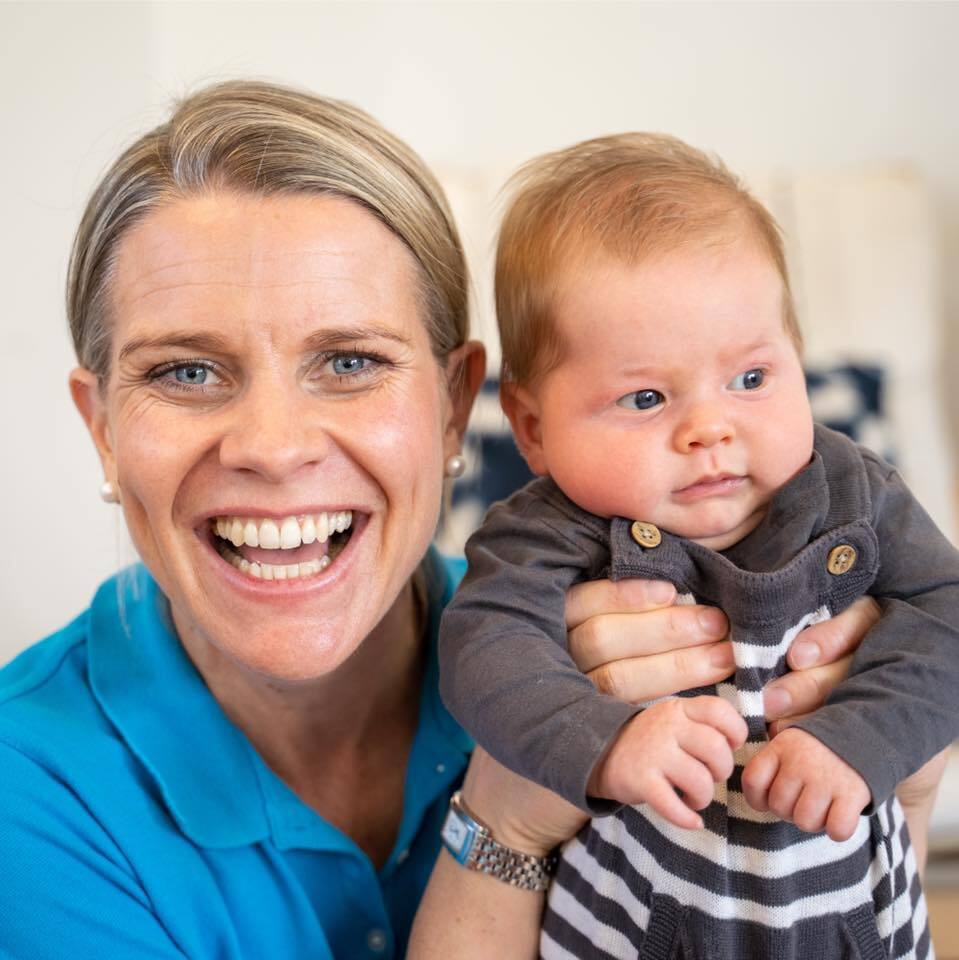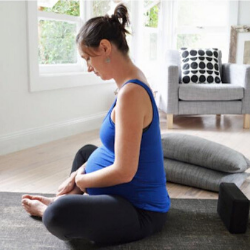 MODULE 2: PRENATAL YOGA, RELAXATION + STRETCHING
45 minute prenatal yoga.
15 minute relaxation, meditation and calming exercise.
30 minute release tight muscles.Instructed by a fully-qualified prenatal yoga specialist, these exercises and routines are perfect for helping you to have better sleep, less pain and overall a happier, healthier pregnancy.
MODULE 3: UNDERSTANDING YOUR BODY + STAGES OF LABOUR
Understand the basic anatomy of your body and what happens during labour.
Learn a simple pelvis exercise for a faster and less painful birth.
How to know when you're really in labour and what to do.
Discover the different stages of labour and exactly what they will look and feel like.
Learn what examinations may take place at each stage, why and what to expect.
Understand why labour can be painful and what causes the sensations.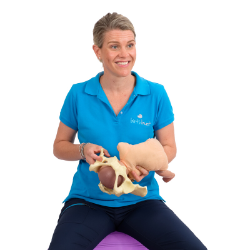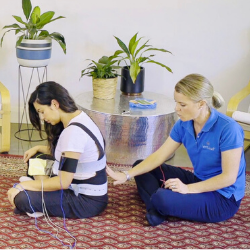 MODULE 4: YOUR OPTIONS: PAIN RELIEF, POSITIONS + EXERCISES
Discover what you can do to make contractions more comfortable (including how you can start preparing now).
An overview of both medical and natural pain relief options including possible side effects.
The secret to epidurals and exactly what to expect.
Learn best positions and exercises to make labour and birth more comfortable.
Massage tips for your support person to start practising on you now.
MODULE 5: HAVING A BABY – THE BIRTH PROCESS
Discover the role of hormones in labour and learn how you can work with them for a shorter, less painful birth.
A step-by-step walk through of the day of your bubba's arrival + what to expect.
Learn exactly when and how to push and understand how that can impact your birth.- Discover breathing techniques and how why breathing properly is important in birth.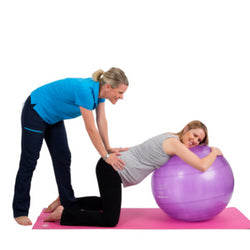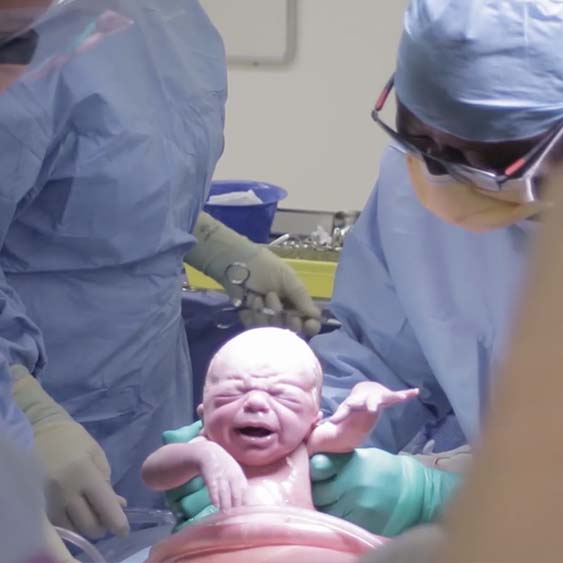 MODULE 6: C-SECTION BIRTH
A complete guide to C-Section births and what to expect:
Meet an amazing couple; Erin and Troy who share their C-section story.
Behind the scenes of the full C-Section process including; arriving at hospital, preparation before going into theatre, what happens in theatre and when your baby is born.
Understand exactly what takes place immediately after surgery and learn about recovery.
MODULE 7: WATER BIRTH
Everything you need to know about water births:
What to expect from a water birth.- Discover the benefits for you and for baby, plus the and the potential cons/risks.
Understand your options for water births.
Behind the scenes video of the full water birth process.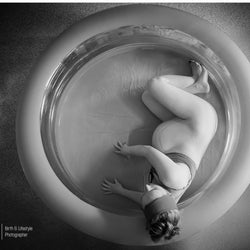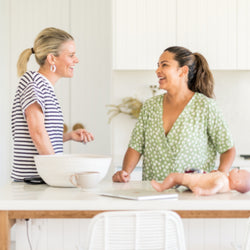 MODULE 8: ASK THE EXPERT
Learn from the real experts!
Induction of labour: what to expect, types of induction, what your options are and everything you need to keep in mind.
Gestational Diabetes: everything you need to know.
MODULE 9: NEWBORNS
Hear my personal breastfeeding story.- Expressing colostrum aka liquid gold.
Understand the importance of skin-to-skin and early breastfeeding.
Breastfeeding basics: attachment, troubleshooting and establishing your routine.
Essential tips to help your baby settle faster and sleep longer.
A step-by-step guide on how to bath a baby safely and without tears.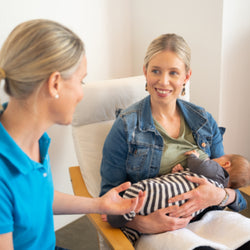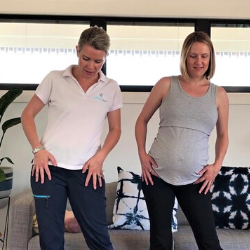 MODULE 10: MIDWIFE TIPS & TRICKS
More tools for your toolbox!
Exactly what to pack in your labour bag including your own print-out guide and checklist.
The best position for a more comfortable sleep during pregnancy.
Learn how to get bub into best position for birth with exercises you can start doing now.
Need-to-know midwife hacks for a faster recovery post-birth
MODULE 11: BONUS BIRTH STORIES + REAL BIRTH VIDEOS
Hear Birth Stories from real Birth Beat parents: 
Discover how the Ultimate Online Birth Course helped them prepare for their best birth experience.
Now that you have the knowledge to understand the birth process, I will share some real and raw birth video's with you.You can learn so much from listening to and watching other experiences – this is an awesome way to get excited and inspired for your birth!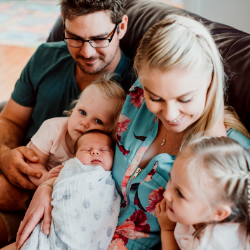 Join today and get 12 months access for $397
This works out to be an investment of just over $30 a month!
Birth Beat is the preferred provider of online childbirth and early parenting education for hospitals includingThe Mater Sydney Maternity,Hurstville MaternityandNorthshore Private.
Birth Beat is also a recognised provider with most Australian Private Health Insurance Funds.
Customer Testimonials
At the heart of our program, we pride ourselves on the community we've built, fostering lifelong relationships among students and with their patients. We're thrilled to share a testimonial from one of our customers.
Yes! I want to join!
How does the course work?
Purchase the Ultimate Online Birth Course.
Receive your login details via email instantly.
Login to the Birth Beat portal and get started straight away.
Meet other expecting and new parents in our online community of Mums & Dads.
Re-watch as often as you need.
Yes! I want to join!